Home About Articles Blogs Books Order

<![if !vml]>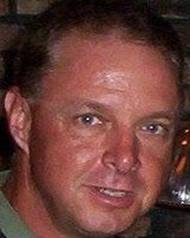 <![endif]> About Me:
Tony Gulledge

Early in middle age, I achieved the apex in my career field as a Vocational Rehabilitation Counselor. Aspirations for administration and management were not consistent with my interest or training. Just the same, life was good. I had the great wife, the amazing son, and the nice house. We were Christians and members of a good church. Yet, something was absent. I wasnít growing or thriving as a Christ follower. On the outside things appeared fine - inside they were not.


Each morning, at six AM, my truck would be the first vehicle parked in our companyís garage. In the evening, I was still carrying home a huge stack of files. I had my little cubical and over four hundred cases to manage. Like many corporations, ours provided excellent benefits and a good salary. The people I worked with, for the most part, were ok. Yet, something important was missing, integrity.

Over the years, I had lost respect for management. Truth could no longer be found in the midst of the internal wrangling, mandatory bureaucratic changes, and political turmoil. In time, I too was forced under-inform and manipulate vulnerable people. Soon, the in-congruency I experienced as a Christian began to manifest in physical symptoms. Tension headaches were a given and without sufficient time to eat right and exercise, my health began to plummet.

I did the unthinkable. I resigned my position without having another job. I start my own little lawn business and told everyone it would only be temporary. Landscaping was a simple trade, something to keep me busy until I figured out what to do with the second half of my life. In Florida, lawn service can be a full time year-round job. I was use to working hard and liked being outdoors. The simplistic nature of the business gave me plenty of time to think, regroup, evaluate other job options, and write.

Now, over ten years later, I continue to enjoy the peace and serenity found in landscaping. I have the satisfaction of seeing so many finished projects at the end of every day. While working, I continue to receive inspiration for my writing and my greatest joy comes from hearing Godís still small voice.